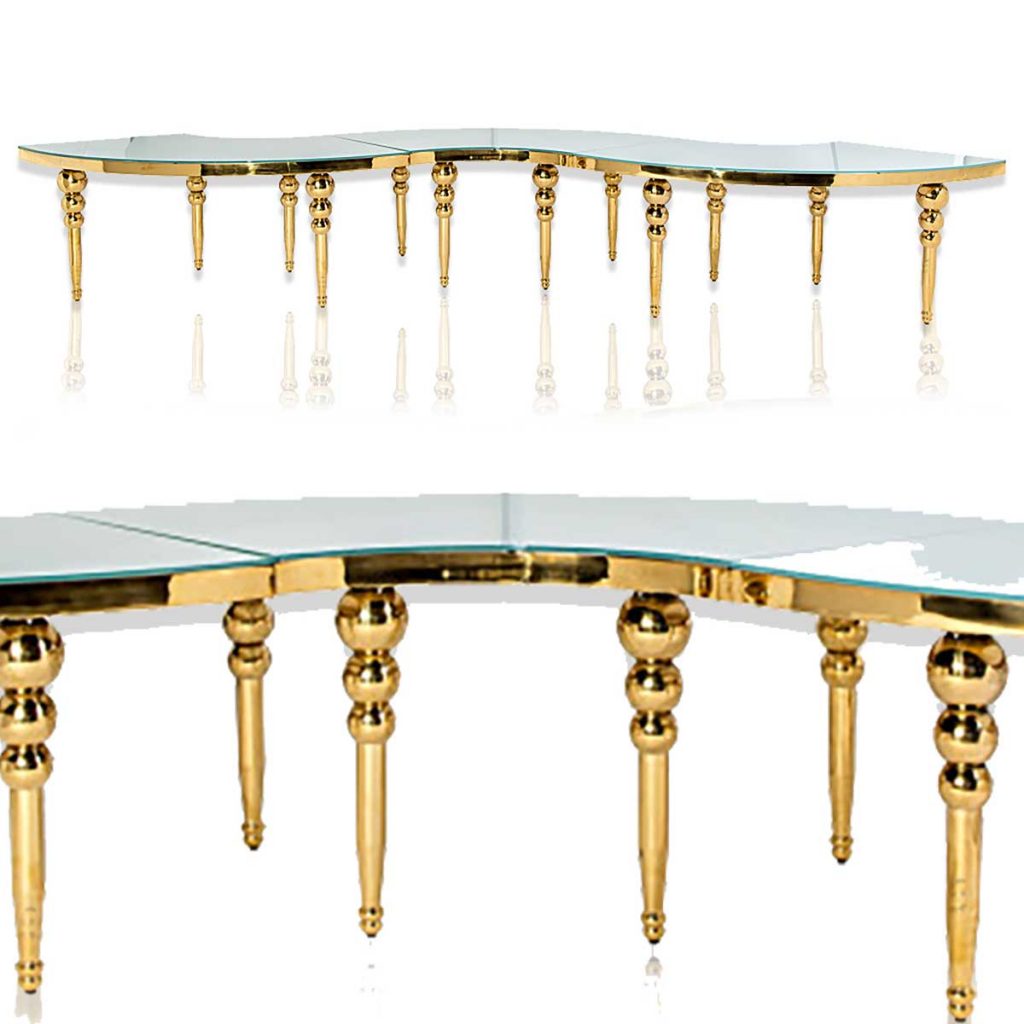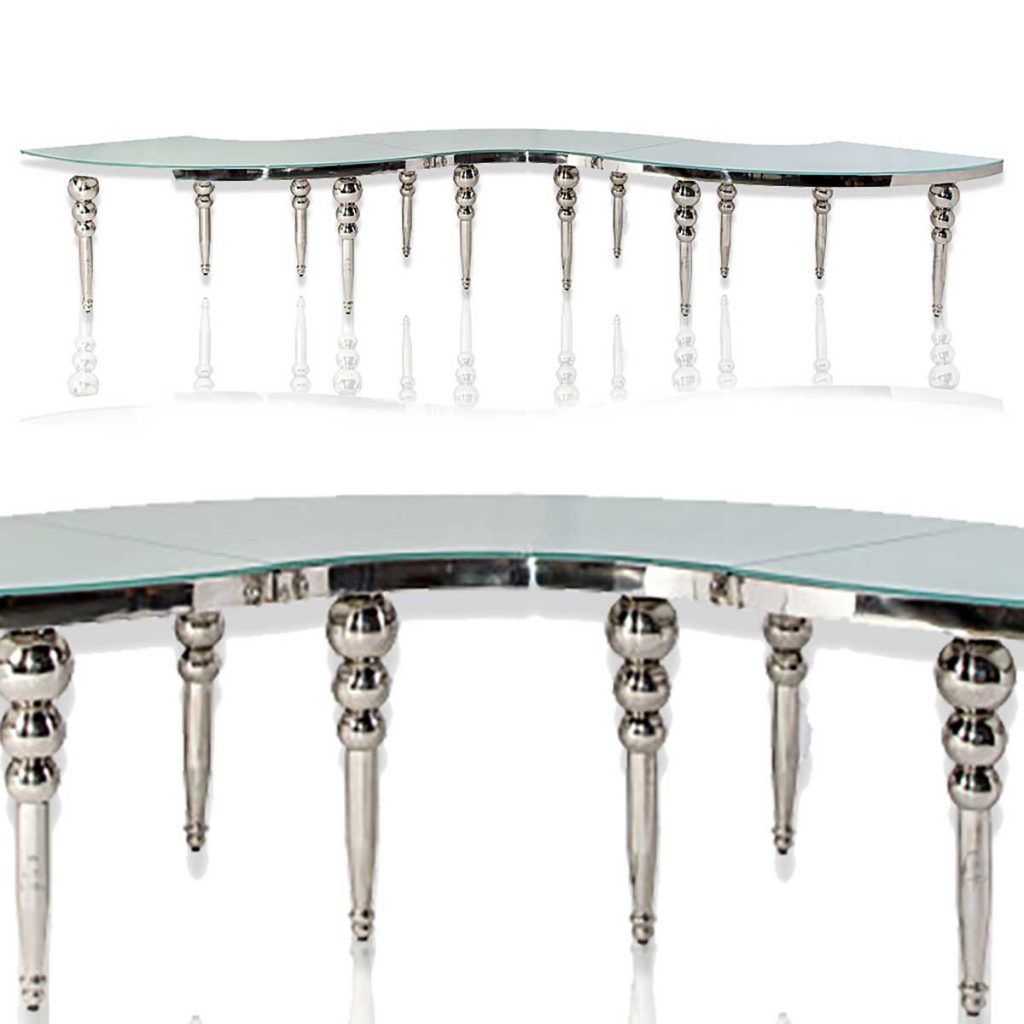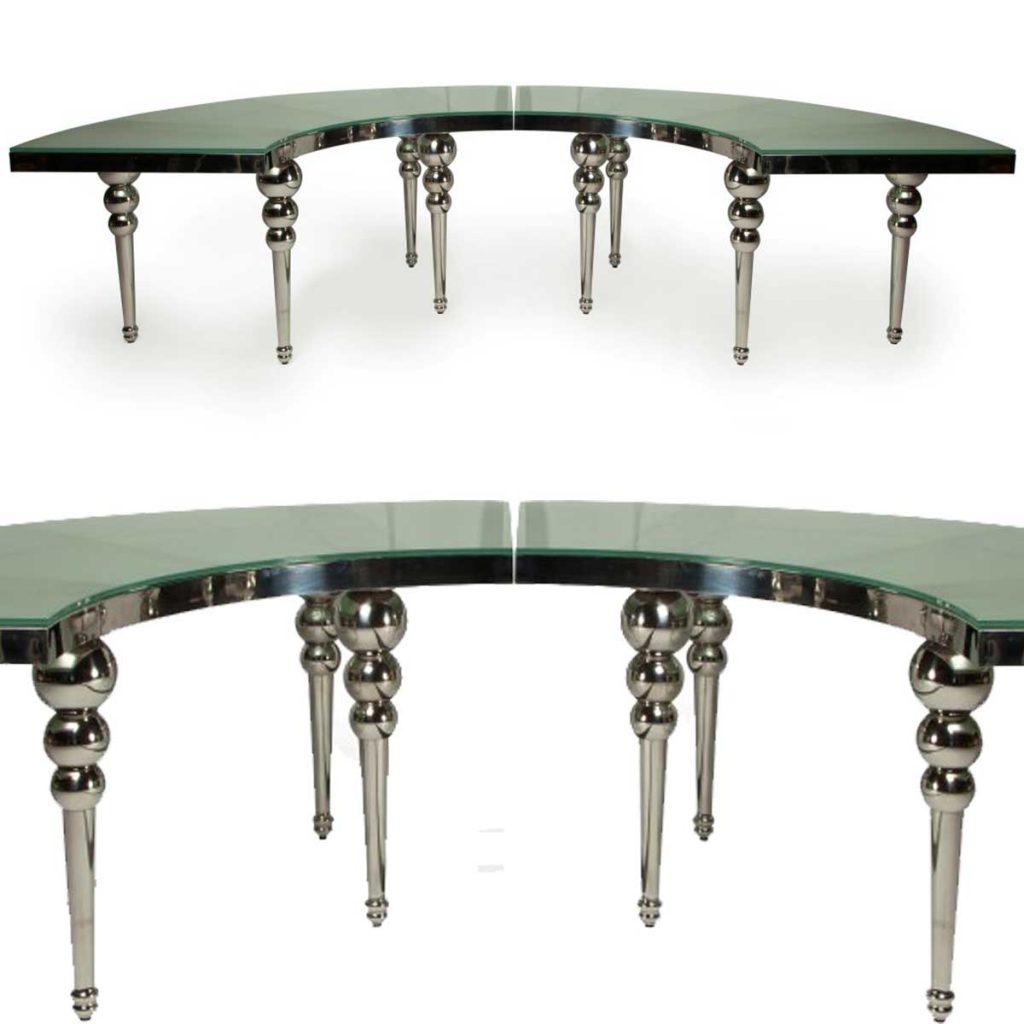 Serpentine tables that create a unique design
Our Serpentine tables allow you to create a variety of designs; whether you want a half round set up or long serpentine look. This table is perfect for a serving station, specialty seating and even a sweetheart table. It is available in gold, chrome, white or black with a variety of table top options; mirror, clear glass, black or white acrylic.
Colors: Gold, Chrome, Black, White; Mirror or Glass Top
Sizes: 7' x 40"