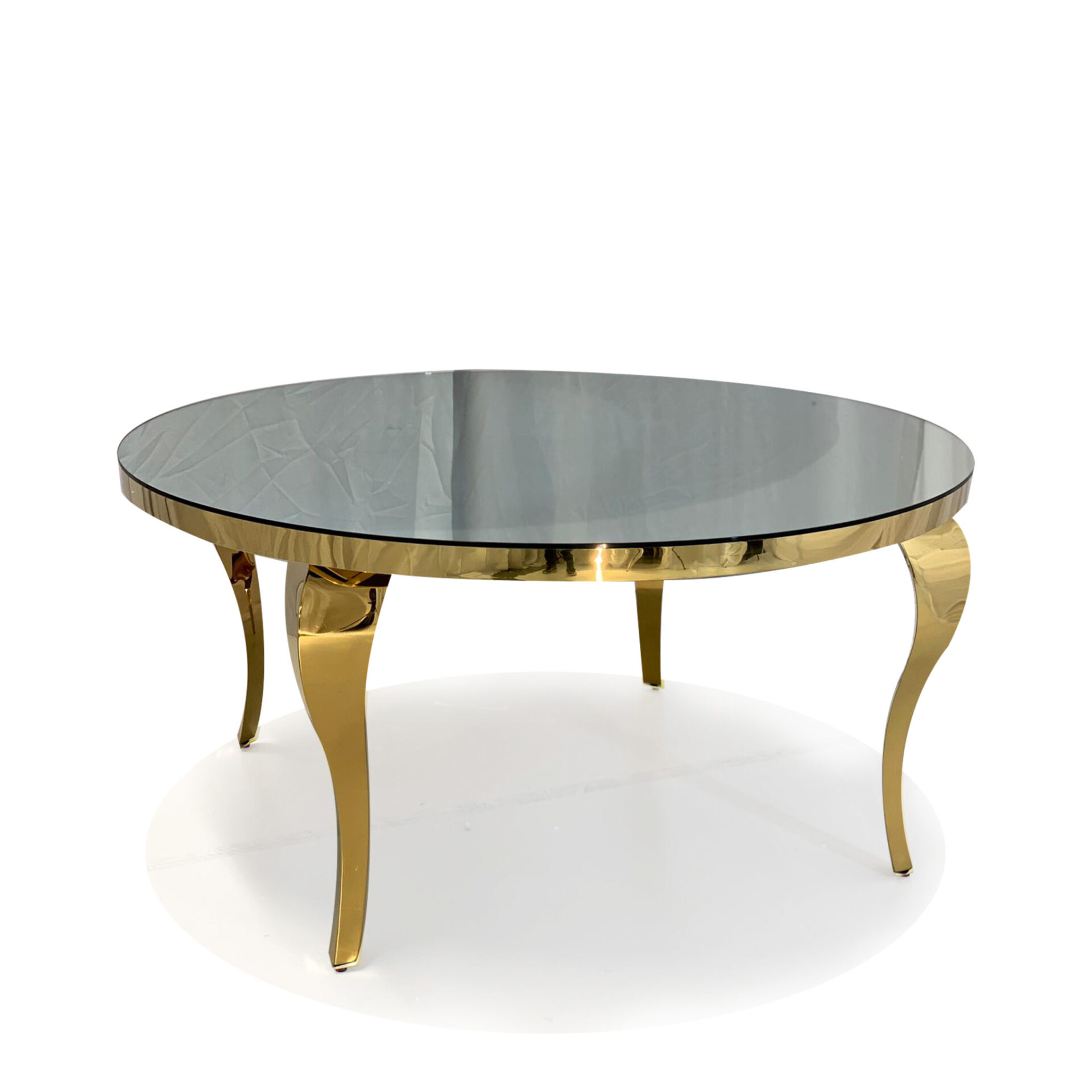 Round Washington Table
Our Round Washington Dining Table uses the same curved legs as the Cobra Dining Table however it is mainly derived from the Washington Dining Tables we offer. Available in gold, chrome, and rose gold with a mirror or glass top option. This round table is available in a handful of different sizes, ensuring that it will suit your dream event.
Colors: Gold, Chrome, Rose Gold
Sizes: 48", 60", 72"